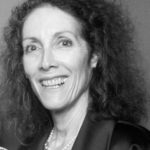 Here's the back-story about Deborah.
I thought I was born to be a dancer. I spent hours and hours in the dance studio even while I studied and worked. An untimely accident lead me down a different path, but not before I was imprinted with a lot of discipline and an uncanny ability to stretch my days to make everything fit.
While in graduate school I was invited to work on my first nonprofit project. I co-wrote a grant, was heavily involved with the promotions and community outreach for Georgia's first rape crisis center. I was hooked.
Even when I made forays into the for-profit world, I always found my way back to nonprofits. My first "real" nonprofit job included developing and implementing a communications plan and a fundraising luncheon for an international conference.
I soon discovered that my real strengths involved strategic marketing communications planning & implementation and special events focused on helping organizations cut through the noise in the marketplace while raising much-needed funds.
That focus will show up in these posts in the shape of case studies and lessons learned. My intent is to share those lessons with you and provide guideposts for your success and the organizations with which you work.
Not all of my clients are nonprofits. However, I seem to find a way to incorporate a social change element with virtually all of my clients. Some of those stories will show up also.
When I'm not consulting or writing, you can find me out at the barn with my horses Pascha and Black Olive or walking around the neighborhood with my dogs Rocky and Aggie.
They are my true teachers and I'm overwhelmed by how much I learn.
So, I hope these writings become the basis for the ongoing conversation. Please join me.