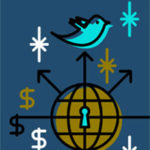 I'm not going to inundate you with too many statistics – only a few!
 Here are some key findings from The 2012 Charitable Giving Report. This is just an overview of the report with an emphasis on online giving trends. To review the complete report, click here.
Overall giving continued its slow recovery and grew approximately 2% in 2012.
Online giving grew by about 11% in 2012 compared to 2011.
Online fundraising was 7% of all giving in 2012, an increase from 2011.
Small nonprofits had the greatest increase in overall fundraising in 2012 while medium-sized organizations led online.
Nonprofits have embraced the reality that social media is required to optimize fundraising and engagement opportunities. The average donation made through social media networks has continued to grow — $38 in 2010 to $59 in 2012, a 55% increase.
This means that it is important for your organization to maximize your online giving. Although most of these suggestions are simple and you might say, "Well, duh," I suggest you create a checklist and see if you're making online giving appealing and easy.
Our website is visually interesting
We have easy to find contact information on the homepage
We keep relevant content updated
Our Donate Now button is prominent and easy to find
We provide a link to our donation page in all our materials
We have an easy to understand donation URL that we add to our phone message
We track our donors so we can monitor which pages are getting the most hits and which sources are sending the greatest number of visitors to our donation page.
We keep the number of clicks necessary to make a donation to a minimum.
We test the donation  form to ensure that it is easy to follow and doesn't take too long to complete
We provide a contact name and number/email on the donation form
We have an auto-reply set up that thanks our donors for their gift
We provide personalized fundraising pages for our events & Friends & Family campaigns
Our donation page works well on mobile devices
We make sure we stay in touch with all our donors and share what a difference their donation makes
Why not invite a few board members, volunteers and clients to be Donors for a Day. Then invite everyone to a brainstorming session to discuss their experiences.
I promise you'll learn a lot about your online giving. And, who knows, you might get some donations along the way!
There are a number of blog posts and resources on online giving. You might want to check out:
If you have any suggestions to add to the checklist I'd love to hear from you.