"How can you squander even one more day not taking advantage of the greatest shifts of our generation? How dare you settle for less when the world has made it so easy for you to be remarkable?" Seth Godwin
A few weeks ago, I was having coffee with social media marketing diva Toby Bloomberg. Toby is my friend, mentor and inspiration. Without Toby's guidance I'm pretty certain that I would not have launched this blog.
I always seem to find a way to interject Pascha and Black Olive into my conversations and Toby is very understanding.
I'm sure by now that all my readers know I have a passion for horses. What you might not know is that my riding and working with nonprofits intersects. Whenever I have a chance to be involved with an event that revolves around horses and supports a meaningful cause I jump at it – no pun intended!  My most meaningful gigs involved raising money for nonprofits through horse-related events such as grand prix and polo classics.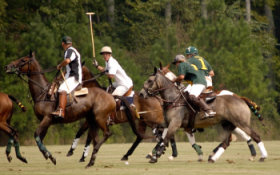 One area of many where Toby excels is her interviews. When conducting interviews with nonprofits Toby stays true to her commitment to help people understand social media. Each nonprofit shares their social media experiences and lessons learned.
I always look forward to those blog posts. Each nonprofit's story is different. And each describes ways in which they incorporate social media to increase the good they do in the world.
So, imagine how excited I was when Toby asked me if I had ever heard of a horse named Barbaro* and proceeded to tell me about an upcoming post with Alex Brown, author of Greatness and Goodness: Barbaro and his Legacy.
Well, I wasn't disappointed. Whether you're a horse person or not, I hope you read the posts.
Here are some of the lessons I learned about using social media to help support your cause:
Create an on-line community to support your cause.
Develop a marketing plan that includes conventional as well as social media.
Establish analytics so you can gauge the effects of each medium.
Make a commitment to stay abreast of the issues that touch your community and communicate, communicate, communicate.
Be prepared to always learn and expand your reach.
Once you've developed your website and your community is comfortable with how it works, stay the course.
Find a way to develop a community of action to raise awareness and funds for your cause.
Engage moderators for the community to help keep the conversation on target.
Make sure to update all your media sources including Facebook, Twitter, YouTube, and  website
Let your passion show and color all your initiatives to promote social good.
 Please join me and share your social media ideas for supporting your cause!
 *I first met Barbaro's trainer Michael Matz at the 1996 Olympic Games when Michael was a member of the US Equestrian Team. Then I started following his new career as a thoroughbred trainer when I was involved with thoroughbred yearlings, who were hopefully going to start careers as race horses.
I watched with horror and tears in my eyes when Barbaro had his accident at the Preakness. Toby's interview with Alex Brown has reignited my commitment to horse welfare, and to making the world a better place.