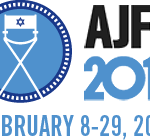 Let's face it – the more important  social media becomes to marketing special events, the more difficult it is to be heard above the 'social media noise.'
The AJFF 2012 is scheduled to start for February 8th. Incredible that more than 21,000 tickets sold in the first two weeks of sales!
How is the film festival getting above the noise? A focused year-round marketing plan topped with strong social media is key.
AJFF communication strategies consist of a blend of online buzz with compelling content for social media websites and consistent outreach to secure coverage in the news.
To ensure that the AJFF team reached its communications objectives to cultivate diverse audiences, increase awareness and enhance coverage, the marketing committee held brainstorming sessions and developed a social media content calendar.
AJFF 2012 Facebook page is visually compelling. I'm one of the more than 1500 people who have liked the page. Each day I get engaging posts with tickler descriptions of different films including video-clip trailers and reminders to purchase tickets.
AJFF website is geared to provide information on films, location of theatres and ticket sales. The online media center contains press releases and press kits – everything bloggers, reporters and twitter influentials need. Contact information is visible. Email queries and phone calls are answered promptly.
In an earlier post Promoting a Film Festival in 3 weeks! I describe marketing tools to use to increase the buzz and ticket sales for a film festival.
If you would like a copy of my film festival PR template, please contact me at deborah@creative-si.com.
Special thanks to Brad Pilcher and Shayne Walsey, AJFF communication co-chairs and Kendel White from Weber Shandwick for their hard work to make AJFF 2012 a communications success.
Now, if you will excuse me I need to finish ordering my tickets for the festival before they're sold out!