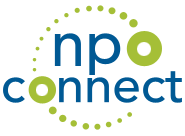 I was invited to join the NPO Connect Team. Another opportunity to empower nonprofits to do good!
NPO Connect is a brand new online platform designed to build the skills of nonprofit professionals and volunteers. NPO Connect offers a comprehensive approach to professional development and networking for the sector.
How exciting to join such an incredible team. Now I can continue to learn and explore while participating in this new venture.
NPO Connect Content Experts:
So, please join us!  Take advantage of NPO Connect's no-cost, 30-day trial membership!
While you're on the site take a look at the Forums. We're building community and sharing insights in fundraising, marketing & communications, and program planning & development.
Please let me hear from you. I'd love to know what you think!