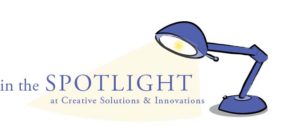 Do special events really make sense throughout the classic giving hierarchy?
You bet!
That was the message of my recent teleseminar Fundraising without special events? No Way!
Actually I can't imagine a development plan that does not integrate special events at every level.
I first learned about integrating special events into development in 2007 from Jeff Shuck, President & CEO Event360.
This is a different way to focus on events. Seen this way events are part of a holistic development effort that integrates into everything you do as an organization to raise money. And, it is strategic – the events are focused on the mission. At each level of your giving paradigm you will find distinct events for distinct goals.
Annual campaigns have three key elements: direct mail, special events & personal solicitations. Be sure and use all three! These volume events can cultivate annual and major gift prospects. Sample volume events include charity walks, runs & bike-a-thons.
Major gifts come from individuals, corporations & foundations. Successful major gifts campaigns are all about stewardship and cultivating relationships with current donors and prospects. Targeted events should be part of your cultivation toolkit. Targeted events include a variety of specialty parties from black-tie galas & tribute dinners, to wine tastings, private museum events and themed parties. Guests who attend these events often engage in live and/or silent auctions, and enjoy entertainment and/or dancing. The common denominator is that most honor a member of the community who supports your cause.
Capital campaigns are generally considered to be fundraising efforts for major capital purposes. The goal is usually millions of dollars and at times more. 60 -80% of money is raised during the quiet phase. This phase ends with the launch, the public rollout of the campaign. Launch events are a great way to create enthusiasm about your campaign and to get media attention.
Until recently no one did events to recognize people who had made bequests to their organization. But, it is so meaningful to hold smaller more intimate events to thank and recognize these donors and to reaffirm the impact their testamentary donations will make. It brings these donors closer to the organization and helps ensure their commitments.
Remember, special events at every phase of your campaign provide that experiential experience in which an emotional connection can be made.
Please let me hear from you with questions about special events and fundraising. You can reach me at deborah@creative-si.com.