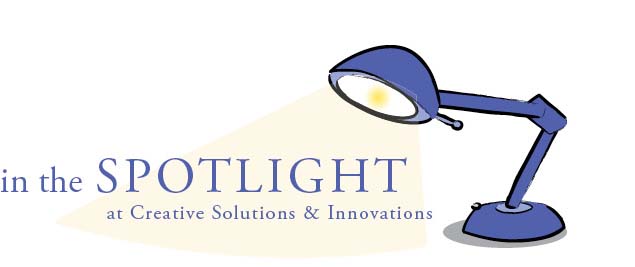 I've written a lot about sponsorships. Sponsorships are about building effective partnerships that enhance both an organization's mission and the sponsoring company's business goals. They are fundamental to your organization's survival.
Special events are the main key to acquiring corporate sponsorships. And, they lead to other sponsorship opportunities beyond events, such as long-term strategic alliances, and cause-related marketing.
Marketers learned that programs that combine loyalty with value equal profits. Your relationships with your clients, volunteers and community provide that loyalty and help ensure the audience that your corporate partners want. While many marketing verticals are flat, sponsorships continue to grow and provide positive results.
Pat Kahnert, PBK & Associates Inc., is a Marketing Public Relations Effectiveness Consultant. He is committed to 'Helping Business Leaders and Their Teams Build Better Communities'. Pat's excellent checklist for designing sponsorships with confidence is a great tool when venturing into sponsorships:
Objectives –
I know how to help sponsors connect with community through our event.
I focus on desired outcomes and event audience needs and benefits.
I ask key influencers to help me reach the right business contacts.
I have done extensive research to determine preferences of sponsors.
I have a personal contact plan in place for getting to know a prospect.
I will focus first on friend raising and then embark on fund raising.
I have allowed ample time for establishing a strong strategic"fit" with a sponsor.
I understand my prospect's business goals and primary audiences.
All sponsorship partners are clear about objectives, roles and expectations.
The contract has been signed with plenty of time to deliver on all promises made.
Implementation –
We have developed a customer-centric sponsorship policy with our sponsor's input.
We have developed an integrated project map process to fulfill all obligations.
My sponsor has agreed to serve on our event organizing committee.
We have organized advisory councils (volunteers, sponsor employees, community)
We have secured media sponsors to help raise profile and promotion.
Sponsor logo recognition was approved and applied to our sponsors' satisfaction.
We follow a clearly defined risk management policy, with back-ups to everything.
We proactively look for ways to leverage sponsor's name and association.
We stress professionalism, and give sponsors regular updates against plan.
We facilitate personal introductions of sponsors to others involved.
Measurement –
We measured what matters most to sponsors and their key stakeholders.
We explained to our event audience what our sponsor's role meant to their enjoyment.
We often asked sponsors if they were pleased with value received so far.
We thanked the sponsor publicly and one-to-one for making a difference for our event.
We produced a summary of benefits (media, audience, logo recognition, value-added)
We optimized promotional investment and publicity effort, keeping within budget.
We appreciated the value of our sponsor's total contribution (money, time and more).
We shared feedback from audience, volunteers, employees and customers.
We celebrated success and recognized important personal and team contributions.
Our sponsor is delighted with results generated and will return next year.
If you have any questions, please contact me at deborah@creative-si.com. I'll gladly share my Timeline for Sponsorship Efforts with you.